Our Services
Modifications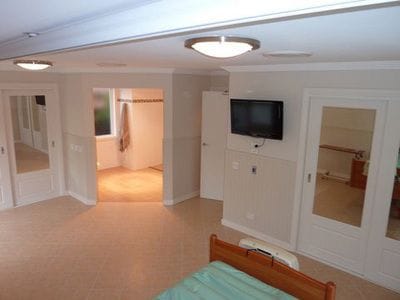 Whilst few people begin life with a disability, a serious injury through an accident or the normal process of aging can have a major impact on a person's ability to live independently and enjoy a good quality of life.
Circumstances may dramatically change a family's interaction as they learn to cater for or live with a family member with special needs requiring up to 24 hours of care every day. Very often this may pose some unthinkable challenges.
As these changes can often have a lasting and in some cases, devastating, impact on families, Modifex Constructions has the experience to ensure as little disruption to family life as possible. As one of few Australian construction companies of its kind, Modifex is highly experienced in helping families adjust to their new environment through innovative home modifications. See what their clients have to say about their ability to accommodate the needs of the entire family.
Modifex offers a wide range of solutions to suit the requirements of clients with moderate to severe medical disabilities or aging related circumstances, with clients' needs and budgets as their primary consideration.
Home modifications may include changes ranging from very basic adjustments such as ramps and rails through to complete home remodeling.
Click here to view some examples of our home modifications and adaptations
Finalist National Disability Awards 2012- accessible communities