Our Services
Consultations
Putting Occupational Therapist Reports into Practical Building Solutions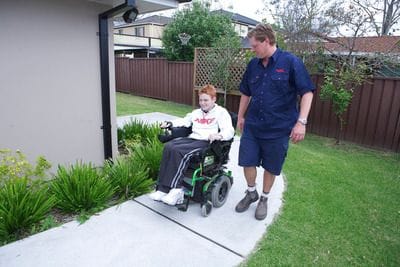 We believe that an open, trusted and communication-rich approach is the key to our success. At Modifex, we consult with
our clients and all other parties involved in the process on an ongoing basis to provide them with the best opportunity to make informed decisions. This ensures that we deliver successful projects time after time.
Very often, those with special needs do not realise the drastic changes that their injuries will have on their lifestyle. For instance, properties with steep driveways, inadequate access to a residence, narrow corridors and cupboards out of reach, are only a few of the ways that may impact their altered lifestyle. At Modifex, we make it as easy as possible to adjust the home environment that will allow our clients' to life a fulfilling and independent life.
That's why we have a reputation as a trusted advisor to many of our clients. We work closely with case managers, occupational therapists and those with disabilities to advise on real estate suitability. We make recommendations to maximise common living areas, discuss ways to best accommodate carers, nannies and young children.
We also develop design concepts for alterations of environments that will contribute to our clients' safety and their ability to live independently.
For more information on our consulting services and expertise, contact Andrew Fulton at 02 9890 5206.
Finalist National Disability Awards 2012- accessible communities